Mother's Day Packages
Give a gift she will remember for years to come…

Mother's Day is a day to celebrate motherhood. Who can put a value on the work that a mother does for her child?  Who will ever be able to repay her for her sacrifices?  We at 
Margie's Wellness Center
 want to show our gratitude to the mothers that have touch our lives and allowed us to touch their body with a caring, and healing touch!
Celebrate Mother's Day with a Facial & Massage Treatment!
See her face look refresh, rejuvenated, brighter – porcelain like…  We are excited to make available a revolutionary facial treatment that will bring a smile to her face…and yours too.
The Royal Treatment – Combine a 30 minutes massage with a 50 minute classic facial that will exfoliate, clean and tone your skin, providing a relaxing, cleansing and overall feeling.
Package for $100
Mom's Stress Relief: 30-min Relaxing Back and Shoulder Massage, Rejuvenating Massage for Feet and Legs, 2014 Signature Facial
Package for $150
The Monarch Treatment: From cocoon to butterfly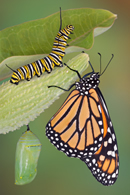 You have a choice of one 1 massage from (Lymphatic Drainage,Therapeutic massage, Lypossage, or Hot Stone massage and Collagen Induction Therapy  a face treatment.
Package for $220 
A Mother's Love- Mom can choose to either get an invigorating full body massage or a Refreshing facial.
1 Hour - $75
Welcome and thank you for the opportunity to reach you with exciting new services and opportunities to improve your lifestyle.  For those of you that have not had the opportunity to visit us, make a point to visit our website to learn about our new services and read the great input we have received from other trusting clients like yourself.
Please allow us to serve you in a way that your body can re-energize, your senses sharpen at the idea of letting go of pain, stress, anguish…. Allow yourself to open up to new sensations, ideas and joys you carry deep burrowed inside your tight, and in some cases traumatized body.  A relaxed body is essential for a relaxed mind.
The person-to-person contact via massage helps to release natural "feel-good" chemicals in the body such as endorphins, serotonin and dopamine.  Come in the midst of your transformation and leave our center with the sensation and freedom of a healthy and colorful butterfly….
Your therapist and friend,